2023 Kona Electric, electric SUV and government incentives
It's got style, charm and is fun to drive like a go-kart. But best of all, even though it's affordable for a 100% electric vehicle, the Hyundai Kona EV also qualifies for government financial incentives to get you to drive electric.
The good news is that both the Preferred or Ultimate versions are covered by government financial support. This means you can get a zero-emission vehicle at a remarkably affordable price.
In fact, there are two different financial incentive programs available to you. The first, the Incentive for Zero Emission Vehicles (iVZEV) program is administered by the federal government. It applies to all new electric vehicles purchased or leased for at least 12 months, with a base vehicle value of $55,000 or less.
Here, there is no risk since the top-of-the-line version of the Kona has a price tag of $49,999. Federal financial assistance allows you to deduct $5,000 from this price.
Using the same criteria, the province of Nova Scotia allows $3,000 in financial aid for a vehicle like the 2023 Kona EV. That's a total of $8,000 in rebates that can be applied to the purchase of your 2023 Hyundai Kona EV.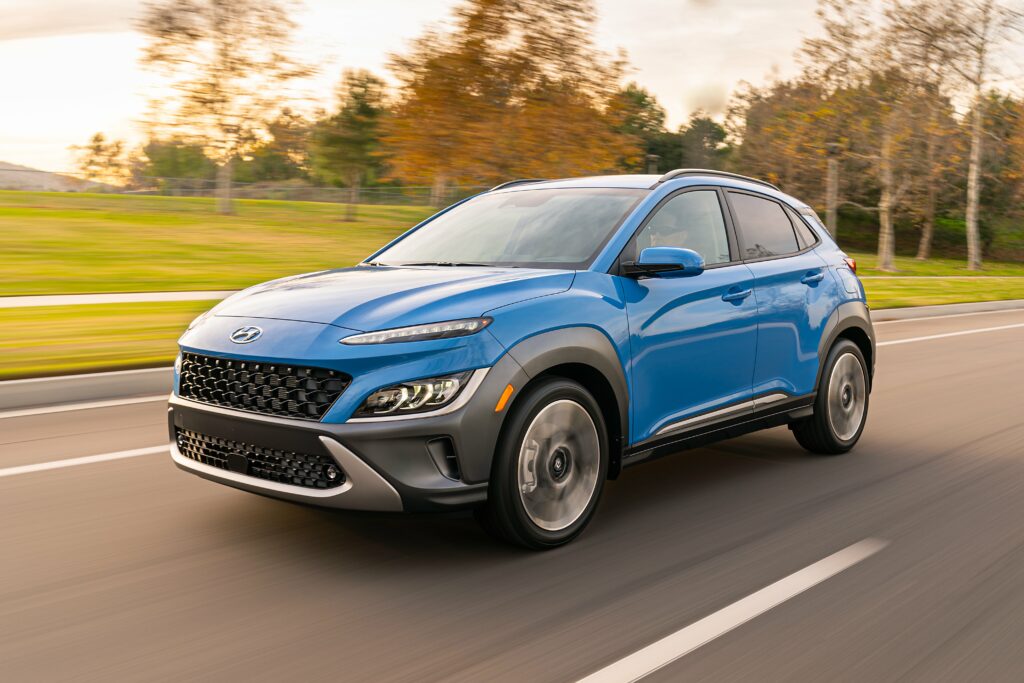 Why the Kona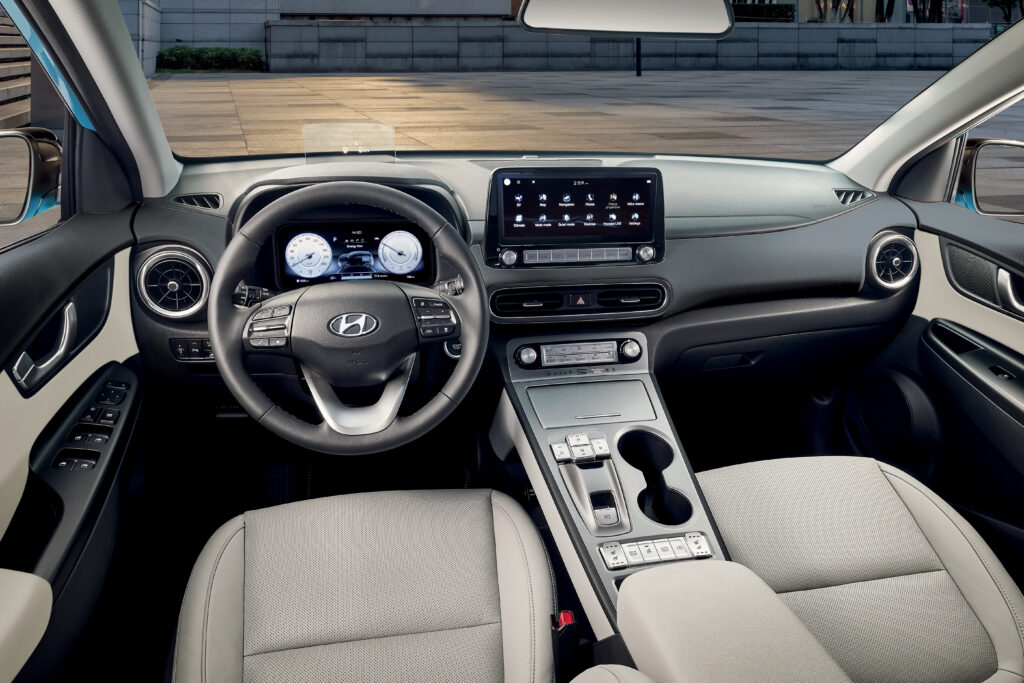 Feel like going electric and don't want a big vehicle? The Hyundai Kona is perfect for you. Regardless of trim level, the small SUV offers 201 horsepower and 291 pound-feet of torque, sent to the front wheels via a fixed-ratio transmission.
To power it all, a 64 kWh lithium-ion battery gives you a range of 415 kilometres when fully charged. It will take only 50 minutes to regain its range at one of Nova Scotia's 14 fast-charging stations or 9 hours at one of 200 Level 2 charging stations across the province or at your home charging station.
The good news is that you don't have to worry about complicated paperwork to get your rebates. Our advisors will take care of it for you! So, let's order your Hyundai Kona EV.