Santa Fe Hybrid
The 2023 Hyundai Santa Fe is a midsize SUV that finds its advantageous position between the compact Tucson and the three-row Palisade. It has a spacious two-row interior and several powertrain options, but it's the hybrid and plug-in hybrid versions that really set it apart.
Powerful and economical, the hybrid version offers a combined 226 horsepower and an estimated 7.1 L/100 km city rating. The plug-in hybrid version, on the other hand, boasts a combined output of 260 horsepower, a fuel consumption rating of 7.1 L/100 km, but an electric range of 50 kilometres. The Santa Fe offers a comfortable ride and dynamic handling for drivers, with a towing capacity of up to 2,000 pounds for the hybrid versions.
Few Changes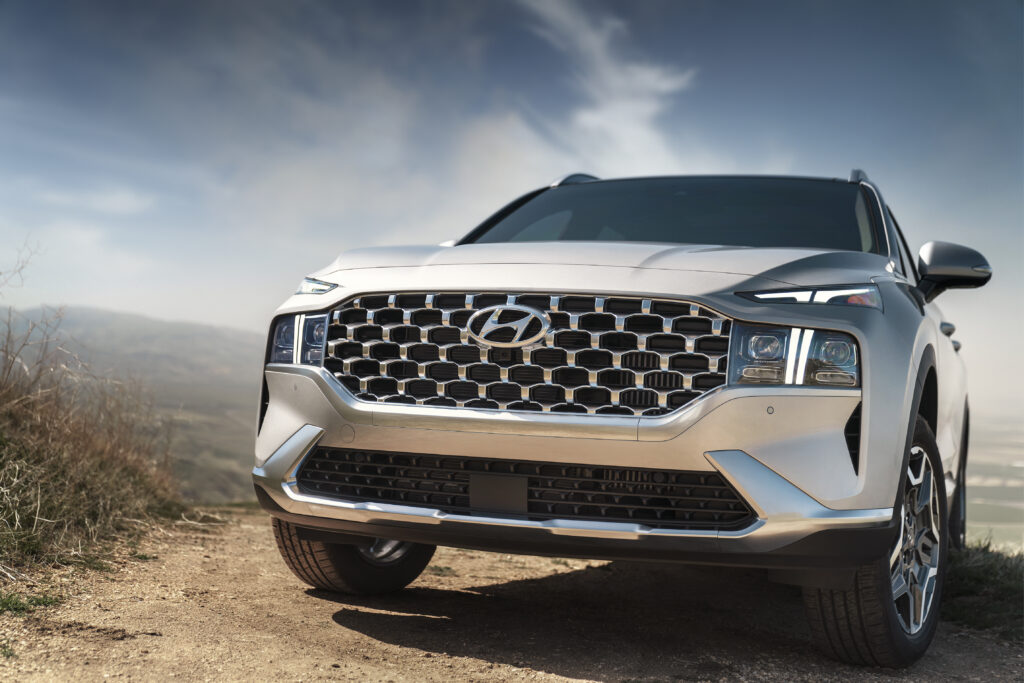 For 2023, the Santa Fe has undergone few changes, except for a redesign of standard equipment and front-end styling. Some variants now have new options, such as a 10.3-inch center touchscreen and a navigation system with OTA updates. The hybrid model comes standard with these options, and the plug-in hybrid model also has Hyundai's semi-autonomous highway driving.
Electrically adjustable front seats, a Harman/Kardon stereo system and a panoramic roof, are also among the equipment that can be fitted to the Santa Fe Hybrid, increasing its comfort and efficiency.
A Sumptuous Interior
Hyundai Interiors are best known for their solid build quality. In addition to having the most advanced technologies, they feature high-end materials that give the cockpit a unique and comfortable atmosphere, ideal for long family trips.
The Santa Fe is no exception. The driver is presented with an easy-to-customize digital instrument cluster that includes all the necessary driving information. To keep your eyes on the road, the Santa Fe Hybrid also features an accurate and beautiful head-up display. And to keep everyone comfortable, Hyundai installed your choice of heated rear seats, ventilated front seats, and more.
Best of all, there's plenty of room inside, with some of the largest rear seat clearances in the class. This generous space makes it possible to enjoy long trips in comfort or to facilitate the loading of goods and luggage since, once the seats are folded, the Santa Fe offers a loading space of up to 2041 litres.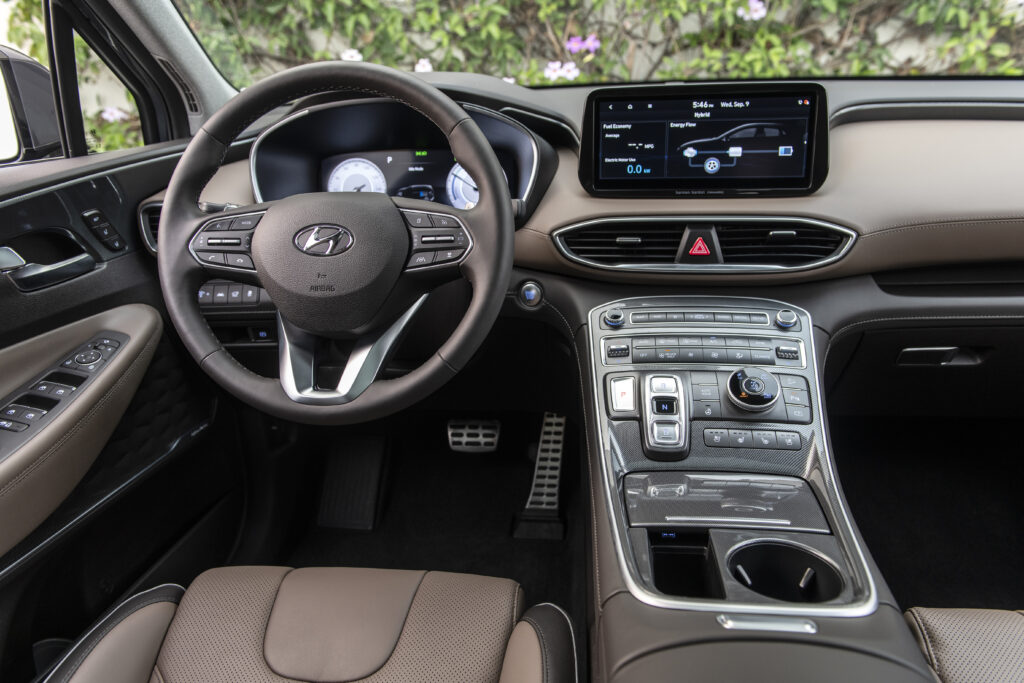 A True Trucker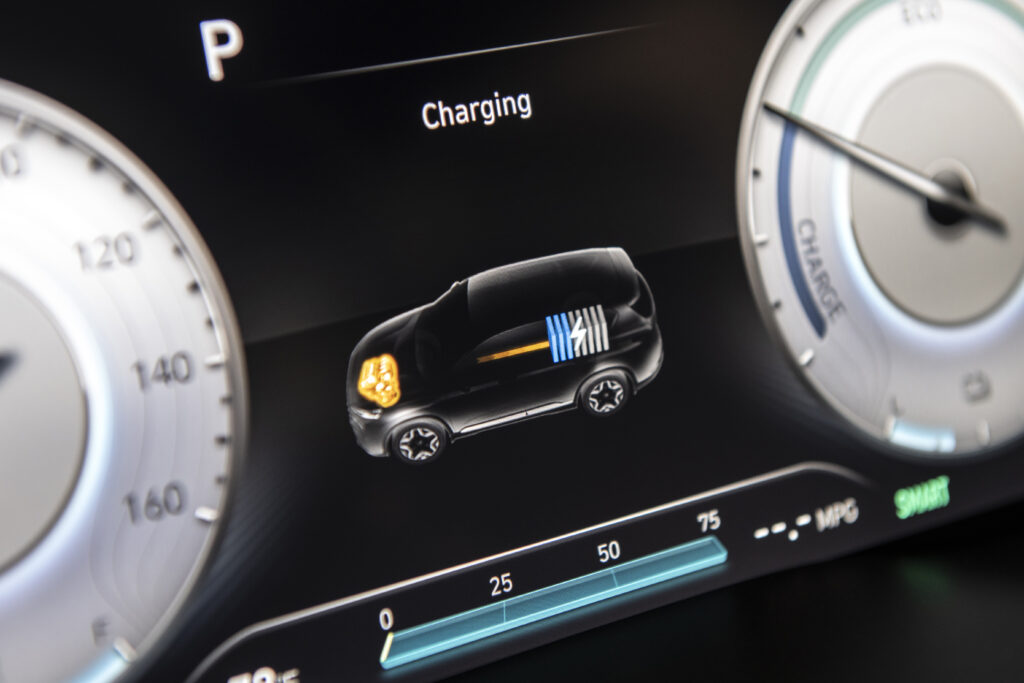 With so many advantages and spectacular fuel economy, the 2023 Hyundai Santa Fe is a midsize SUV capable of meeting the most demanding requirements. With a spacious interior and multiple powertrain options, including two hybrid and plug-in hybrid versions, it promises exceptional capabilities in more than spectacular comfort.
The Santa Fe is valued for its affordability and dynamic driving, as well as its respectable towing capacity. With the new standard equipment additions and the efficient hybrid powertrains it features, the 2023 Hyundai Santa Fe is an attractive option for buyers looking for a versatile and reliable SUV.