Sonata Hybrid
Safe and Economical Performance
Since 2020, the Hyundai Sonata Hybrid has been the safest mid-size sedan. In addition to a spacious, quiet and comfortable cabin, it offers great fuel efficiency and is equipped with a simple and convenient infotainment system. It's a performance vehicle that takes the driver and passengers on an extraordinary driving experience.
Hybrid Performance
The Hyundai Sonata Hybrid features a 150-horsepower, 2.0-litre, 4-cylinder engine with 38 kilowatts of power. The combined 192 horsepower adds linearity to the acceleration compared to its gasoline version. But that's not all! The 271 lb-ft of torque also makes a difference in driving dynamics. Although it only has a 6-speed transmission (rather than the 8-speed on the 2.5-litre) with hybrid-exclusive active shift control technology, it's a worthwhile trade-off when performance is an important feature. So Sonata's 2.0-litre Smartstream hybrid engine pushes the limits of efficiency, not to mention the fuel economy you'll achieve.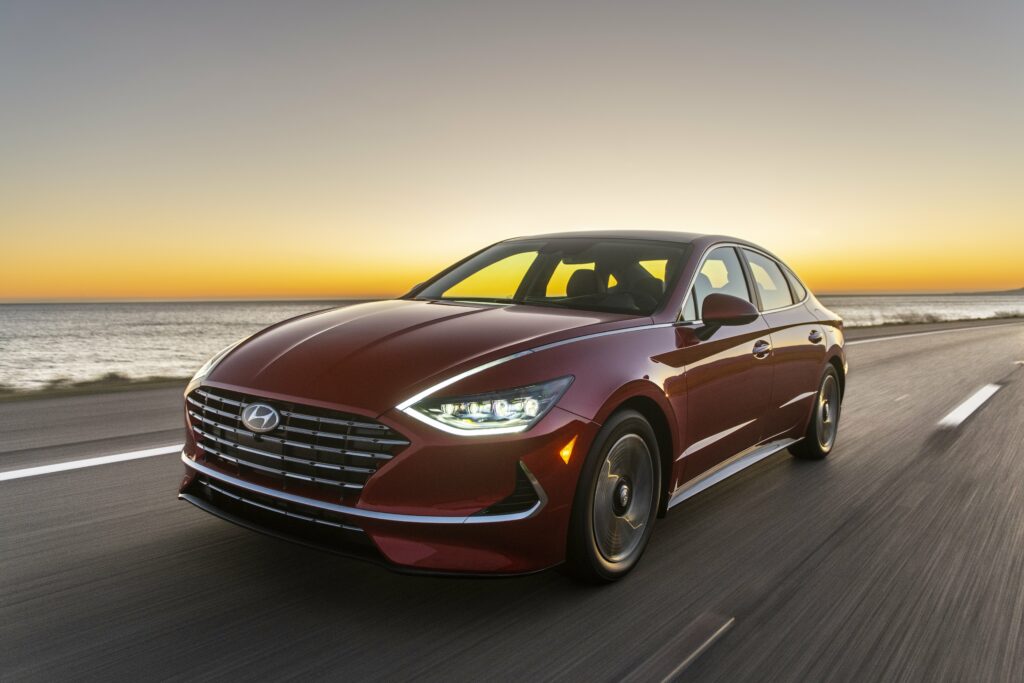 Built for Safety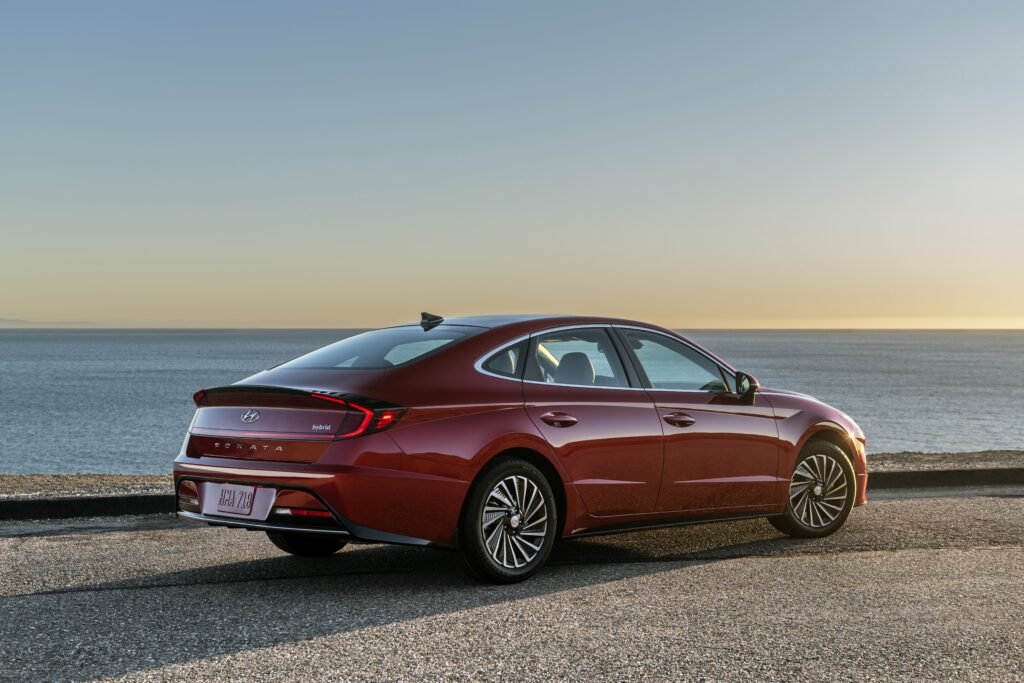 Advanced high-strength steel SUPERSTRUCTURE is a state-of-the-art platform that provides exceptional rigidity and strength. It protects the occupants of the Hyundai Sonata in the event of a collision by absorbing impact energy and moving away from the passenger compartment. Safety is at the heart of the car's design, and that's why Hyundai SmartSense technology offers a range of available and optional features to ensure ultimate peace of mind.
These include Adaptive Cruise Control with Stop & Go, Blind Spot Collision Avoidance Assist, Highway Driving Assistance, Lane Departure Warning and Lane Keeping Assist, and Rear Occupant Alert. Of course, this is only a short list, as all driving aids are available on this new Sonata Hybrid.
Comfort and Technology
With a body and interior reminiscent of luxury cars, the Hyundai Sonata Hybrid's materials are of high quality. It also features a simple menu-driven infotainment system with easy-to-use controls while driving. If the 8-inch touchscreen is too small, you can opt for the optional 10.25-inch format. Obviously, the six-speaker stereo, Apple CarPlay, Android Auto, Hyundai BlueLink telematics system, satellite radio, HD radio, Bluetooth and USB port, proximity remote keyless entry and dual-zone automatic climate control are standard, but you can add other features:
– Navigation system,
– Hyundai Dynamic Voice Recognition System,
– Bose 12-speaker premium stereo system,
– Hyundai Digital Key,
– Auto-dimming rearview mirror,
– Ambient interior lighting,
– Panoramic sunroof.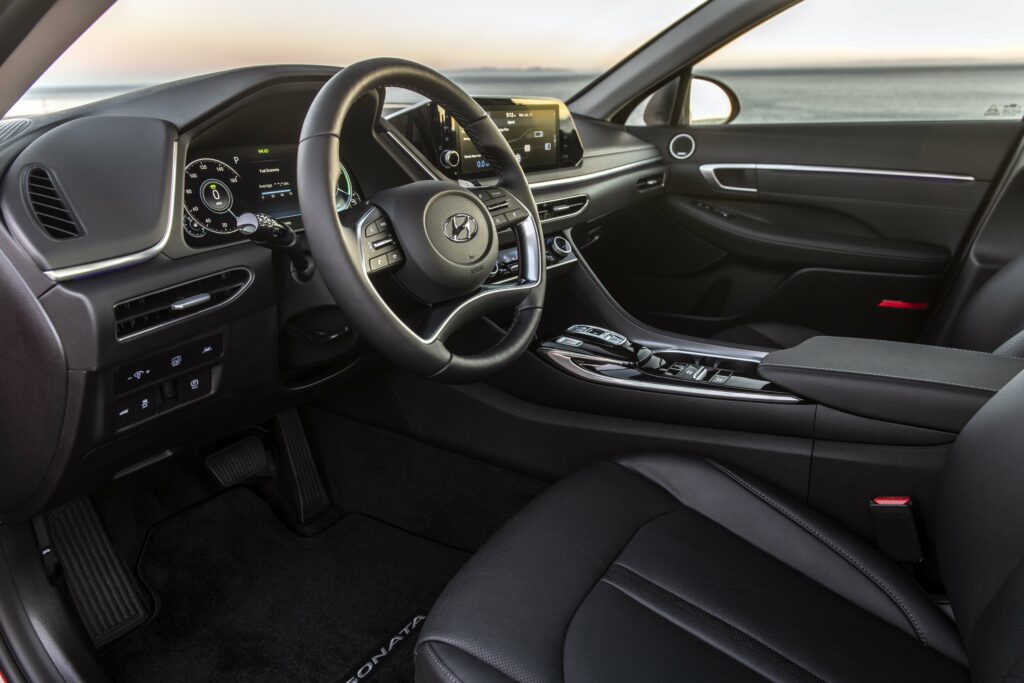 Stylish, economical and totally stylish, the Hyundai Sonata Hybrid is the solution for those who want a compact sedan that offers driving dynamics and fuel economy. And don't let its relative size fool you – it's one of the safest vehicles in its class!
The Hyundai Sonata Hybrid is the most compelling urban solution among middle size car!
For more information please contact us.